+255 717 568 861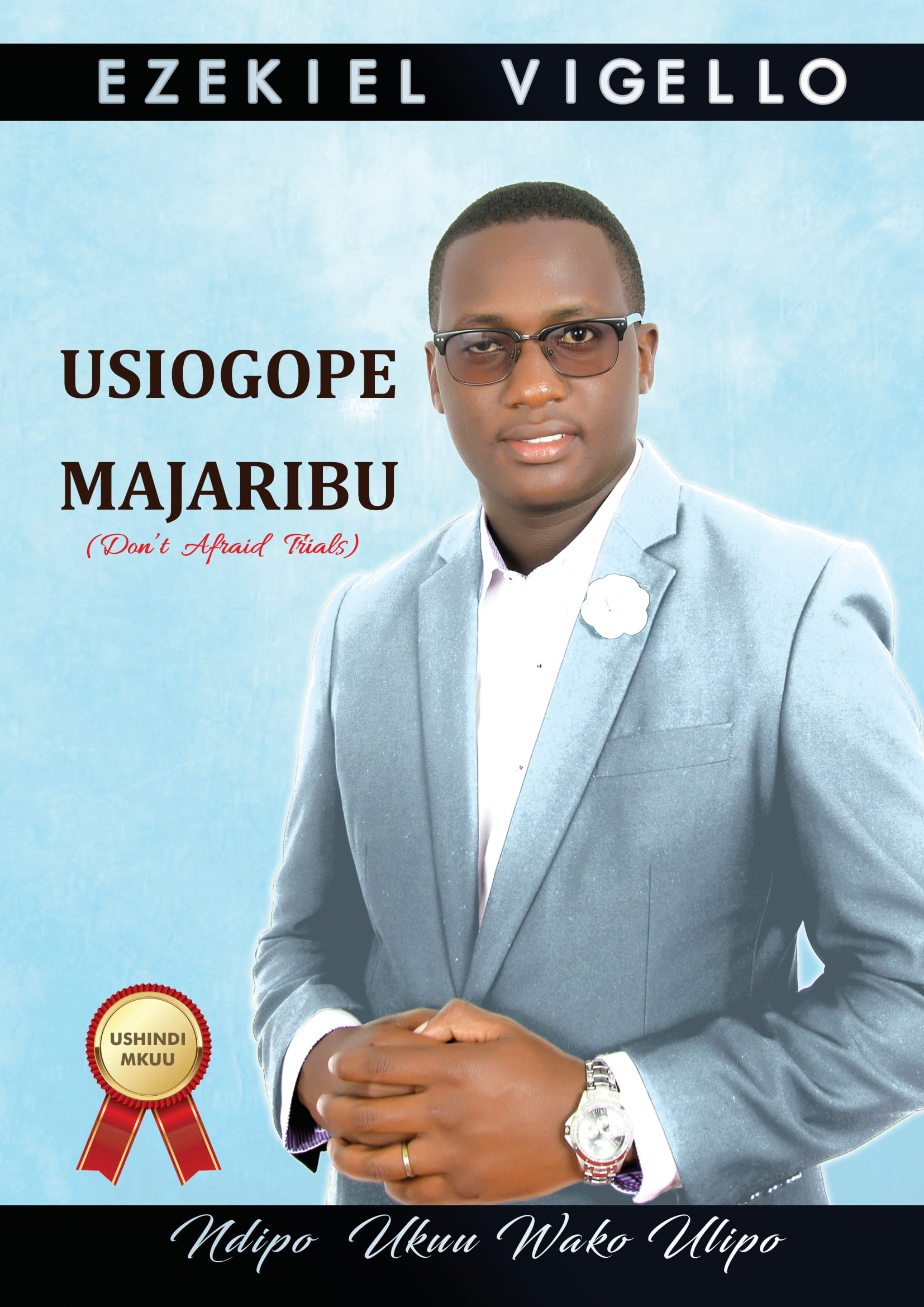 USIOGOPE MAJARIBU
Added to shop:
Jun 03, 2020
Mpendwa Msomaji, Mikononi mwako umeshika kitabu chenye thamani kubwa na kinachoweza kukufanya uwe mwenye furaha wakati wote, mshindi na mwenye mafanikio tele. Ezekiel Vigello ni mwandishi mahiri sana na vitabu vyake vimekuwa chachu ya maendeleo kwa watu wengi ndani na nje ya Tanzania. Kitabu chake cha kwanza kilichoitwa 'The Paths of a Trader' kilifanikiwa kutatuta changamoto nyingi za kimaisha na kutumika katika maamuzi ya kibiashara. Nakuombea kwa Mungu kwamba usomapo kitabu hiki; upate uelewa na uweze kutendea kazi kile utakachojifunza kutoka kwenye maneno ya mwandishi huyu yaliyojaa hekima, ufahamu na maarifa yatokanayo na neno la Mungu aliye hai na anayekupenda! Kitabu hiki kifufue matumaini mapya na imani katika yeye atutiaye nguvu siku zote. Mungu akubariki sana na ninajua hakika ya kwamba baada ya kusoma kitabu hiki; maisha yako hayatakuwa kama ulivyo sasa! Amen. Wako katika Kristo, Emanuel Sylvester Mkurugenzi Mtendaji - GECOSO
Maisha ya mwanadamu yamegawanyika katika nyakati mbalimbali muhimu ambazo humpasa kuzipitia ili mwanadamu awe bora zaidi. Endapo mwanadamu akikataa kupitia vipindi hivyo basi atadumaa.  Kuna vipindi vya raha na vipindi vya changamoto. Vipindi vyote hivyo ni vya muhimu sana kwa mwanadamu; na ni kama vitamini imuwezeshayo mwanadamu kukua na kustawi.
Kuna mlolongo wa kimaisha ambao unapatikana katika Zaburi 23, nami nimeugawanya katika sehemu tatu yaani nyakati za utulivu, nyakati za misukosuko na nyakati za kupewa tunzo; ili tuweze kuona uhalisia wa maisha ya mwanadamu!
Sehemu ya Kwanza (Utulivu); neno la Mungu linasema "Bwana ndiye mchungaji wangu, Sitapungukiwa na kitu. Katika malisho ya majani mabichi hunilaza, Kando ya maji ya utulivu huniongoza. Hunihuisha nafsi yangu; na kuniongoza Katika njia za haki kwa ajili ya jina lake……."
Sehemu hii ya kwanza; Daudi anatuonesha ni kwa jinsi gani Mungu anatupenda wanadamu na kutupa mambo yote yaliyo mema, yanayoleta utukufu mbele zake ili kutufanya tuwe wenye furaha na amani nyakati zote. Ni mpango wa Mungu kwamba tuyafurahie maisha na ndivyo tulivyo!
Sehemu ya Pili (Misukosuko); Neno la Mungu linasema, "……Naam, nijapopita kati ya bonde la uvuli wa mauti, Sitaogopa mabaya; Kwa maana Wewe upo pamoja nami, Gongo lako na fimbo yako vyanifariji……."
Sehemu hii ya pili; Daudi anatuonesha kwamba; japokuwa anazo neema nyingi kutoka kwa Bwana lakini bado anajua ya kwamba ni lazima atapita tu katika kipindi ambacho sio rafiki sana kwake. Lakini katika kipindi hicho kigumu bado anakiri kutokuogopa mabaya na kuamini kwamba Mungu yuko pamoja naye, pia anajua ya kwamba ni muhimu sana apitie changamoto ili aweze kustawi!
Sehemu ya Tatu (Tunzo); neno la Mungu linasema "……Waandaa meza mbele yangu, Machoni pa watesi wangu. Umenipaka mafuta kichwani pangu, Na kikombe changu kinafurika. Hakika wema na fadhili zitanifuata Siku zote za maisha yangu; Nami nitakaa nyumbani mwa Bwana milele."
Sehemu hii ya tatu; Daudi anatudhihirishia ya kwamba baada ya magumu ambayo mwanadamu huyapata ili aweze kuwa bora, Mungu humpa tunzo ya ushindi, humuinua juu ya watesi wake na kumstawisha zaidi.
Huu ndio mlolongo halisi wa kimaisha na haukwepeki, ukiukwepa hakika maisha yako hayatakuwa na mabadiliko. Karibu tuendelee kufunua siri nyingine nyingi zaidi!