Business Is He
May 27, 2022
Business/Investing
By: Suzana Otaigo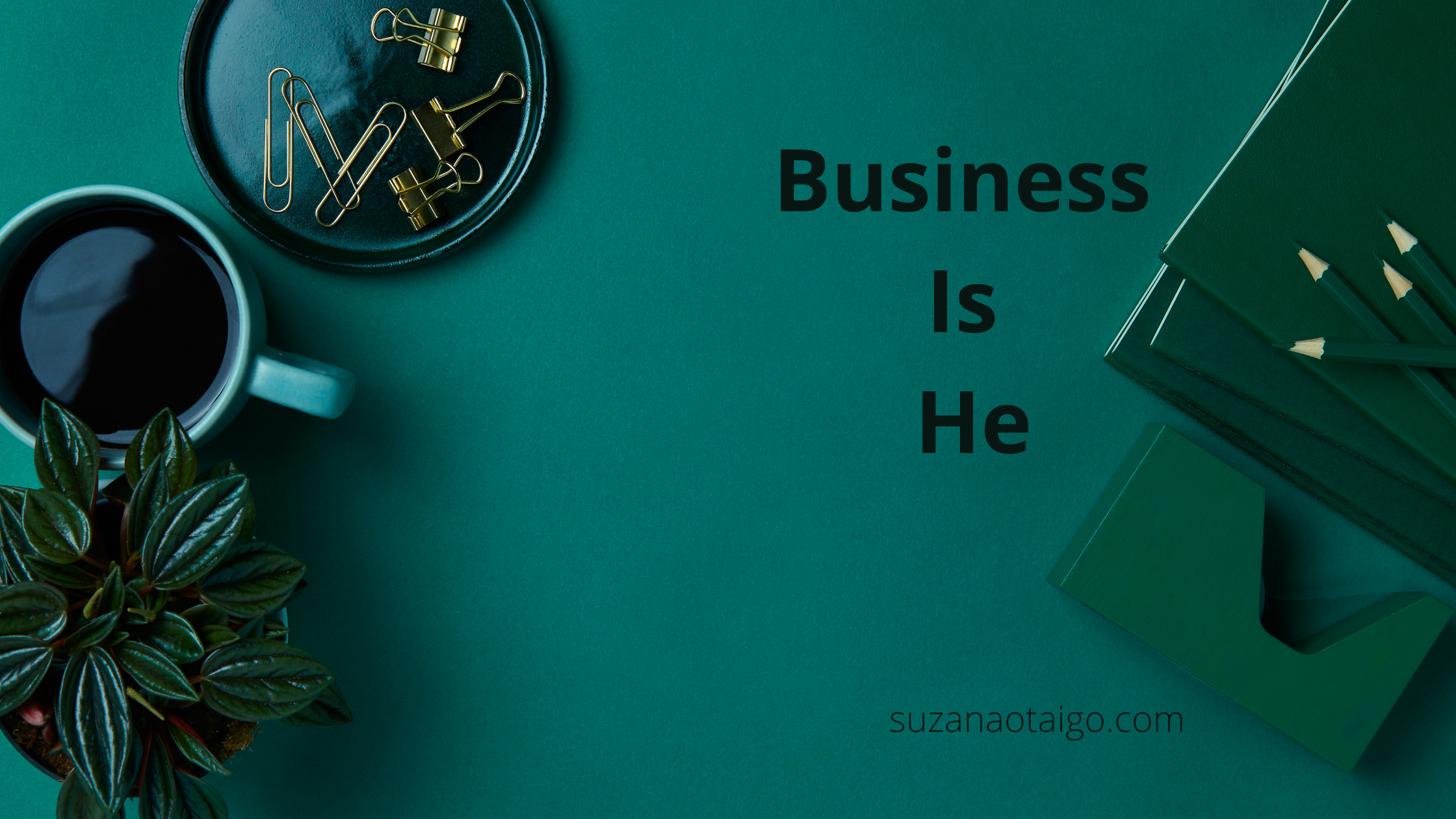 You may think it is ironic, but this is the personification. As I said in a previous article, selling is an art and for someone to perform well, he has to be an artist, since not everyone is good at selling. May you add this to your notebook: for your business to grow and succeed, you have to treat it like a person.
I heard the discussion that most business people fail because they do not have discipline in their business. That is absolutely true. How can a person respect objects and products? It is impossible and insanity to respect unbreathing things. Human beings tend to respect things that have the ability to make decisions for them.
People respect people. People direct people. People lead people. People help people. People make final decisions for people. To succeed in your business, treat your business as a person, see it as someone.

He has to be there even if you are not there.
People do not and will not live forever. That is why motivational speakers teach us how to master flying alone, which is necessary for people. They teach us to never depend on people because we can not be able to stand on our own the day they are not. 
Most businesses do not survive when the person who started it is not around. They only survive when they are there.
By seeing a business as a person, you will be able to teach it to depend on himself, because one day you will not be there forever, but he has to be there. And that is life. When one person dies, the one who remains has to make sure things are going as they were.
When you think about this, you will think about the big brand founders like Reginald Mengi, Walt Disney, Louis Vuitton, etc., who are not here, but their businesses do. Why? Because they treated businesses as people and teach them to stand on their own when they will not be around them.
He has to pay you a salary.
Many people use their energy, time and money to make sure the business is firm even though it kills them, as you can not tolerate surrounding yourself with people who can nott fill your cup, so the business should not be one of them. Instead of making sure you take care of him, make sure he takes care of you.
From there, you will see the fruits of your business. The business has to pay you a salary because you are working with him. Your partnership with him makes him pay you.
I encourage you to see a business as a person who should pay your daily, weekly, monthly, or yearly salary depending on what period is suitable for you. Make sure you sign a salary contract with him.
Click that link to read more.