+255 717 568 861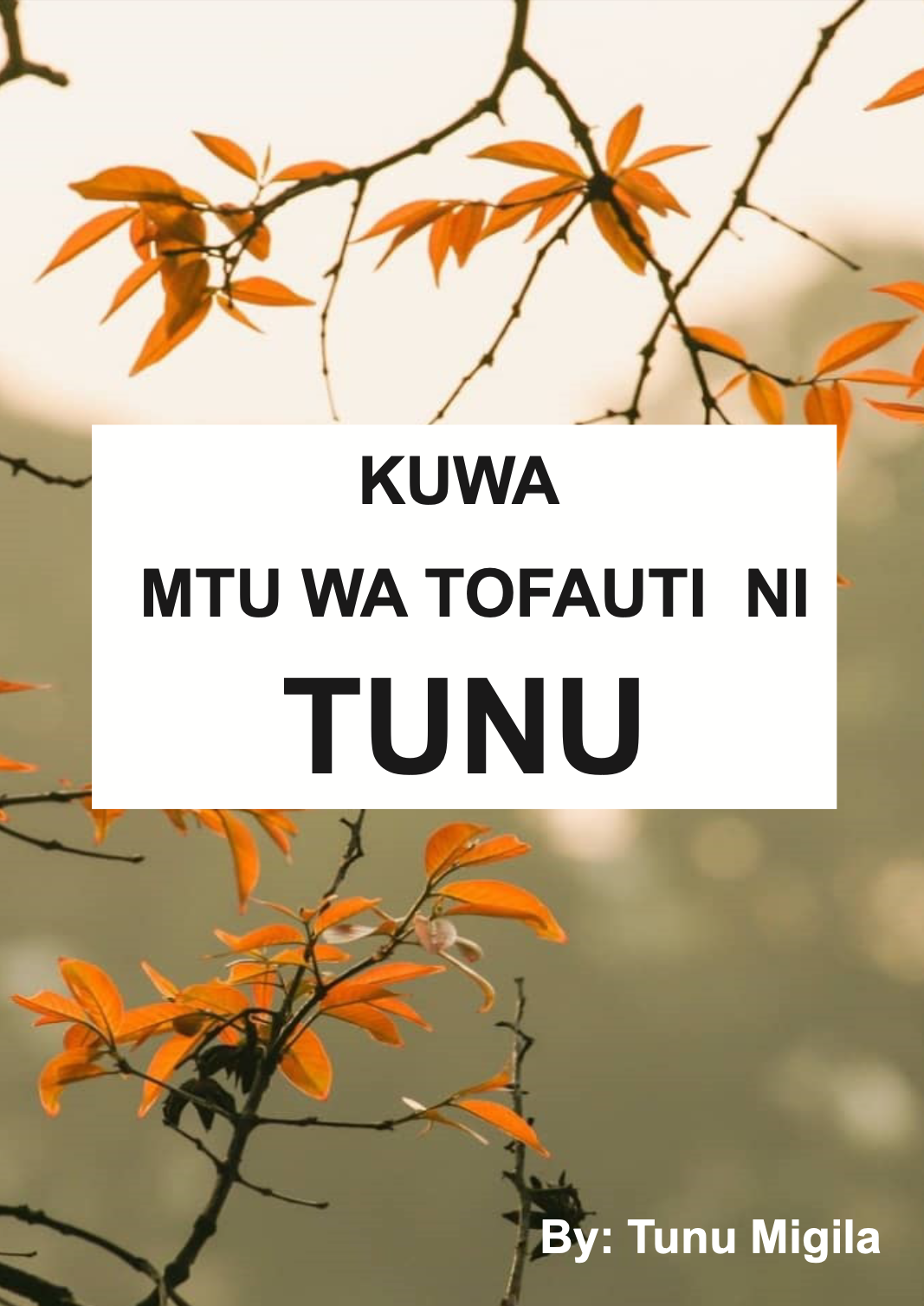 Kwa Mtu Wa Tofauti Ni Tunu
Added to shop:
Jun 17, 2022
Kwa Mtu Wa Tofauti Ni Tunu
Kwa wale wenye jamii,ndugu,familia,mke,mume,kaka,dada,wajomba,mashangazi, marafiki,majirani nk. Hawakuelewi jua hauna shida wala tatitizo lolote ila tu, umeumbwa tofauti kwa kazi maalumu na kusudi maalumu. Mwenyezi Mungu / Mola anakujua vizuri huitaji kujitetea kwa mtu. Sasa basi jinsi ya kuweza kukabiliana na magumu mengi na misukosuko mingi na changamoto za kudharauliwa, kubezwa, kukataliwa na kutoeleweka kitabu hiki kimeandikwa kwaajili yako ili uweze kuvuka vikwazo vyenye hakuna anaejua magumu unayopitia nipo kwaajili yako unahitaji mbinu na maarifa, ili uweze kua mshindi wa chochote kilichopo mbele yako na kupata muelekeo sahihi wa maisha. Pata nakala yako na kabiliana na maisha kwa kishindo huku ukiingia kwenye ukurasa mpya wa maisha yenye muelekeo sahihi na njia sahihi na mbinu sahihi.
About the Author
Tunu Migila is wife, mother, sister, multi talented, creative, open minded, a survivor of life.A graduate student at Zhejiang University of Technology (China). Author of life without a father and Kua mtu wa tofauti ni TUNU.