+255 717 568 861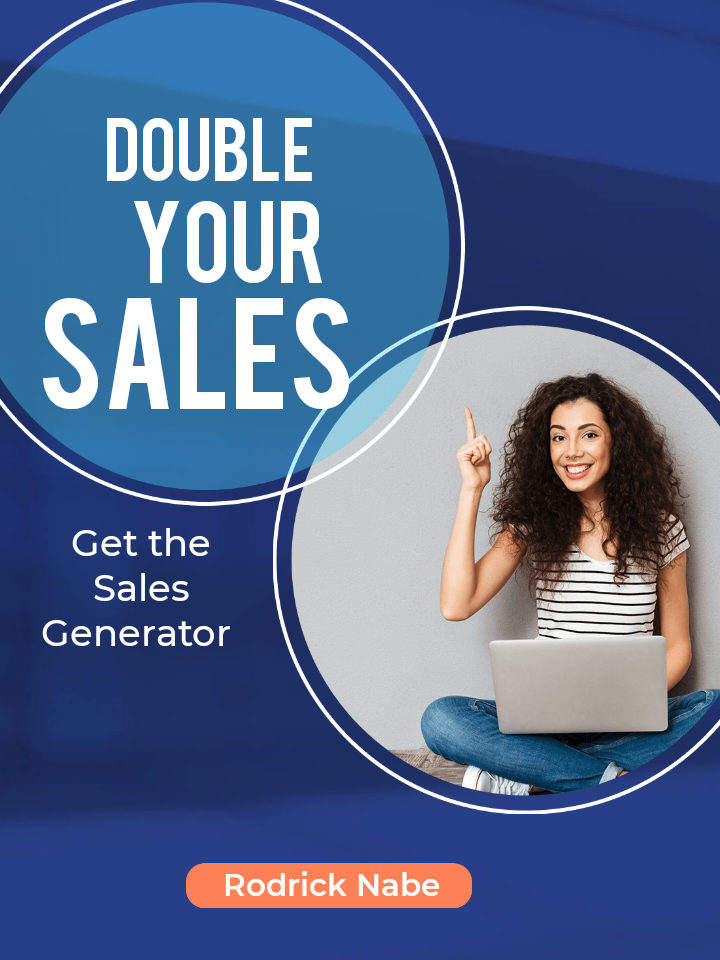 DOUBLE YOUR SALES
Added to shop:
Jan 25, 2021
Any business needs sales to grow. The Sales genertor will help you double your sales.
The SALES GENERATOR designed to help you understand different concepts of sales.
You will learn how to transform leads into customers.
You will also learn about the AIDA foemula and hownto double your sales.