+255 717 568 861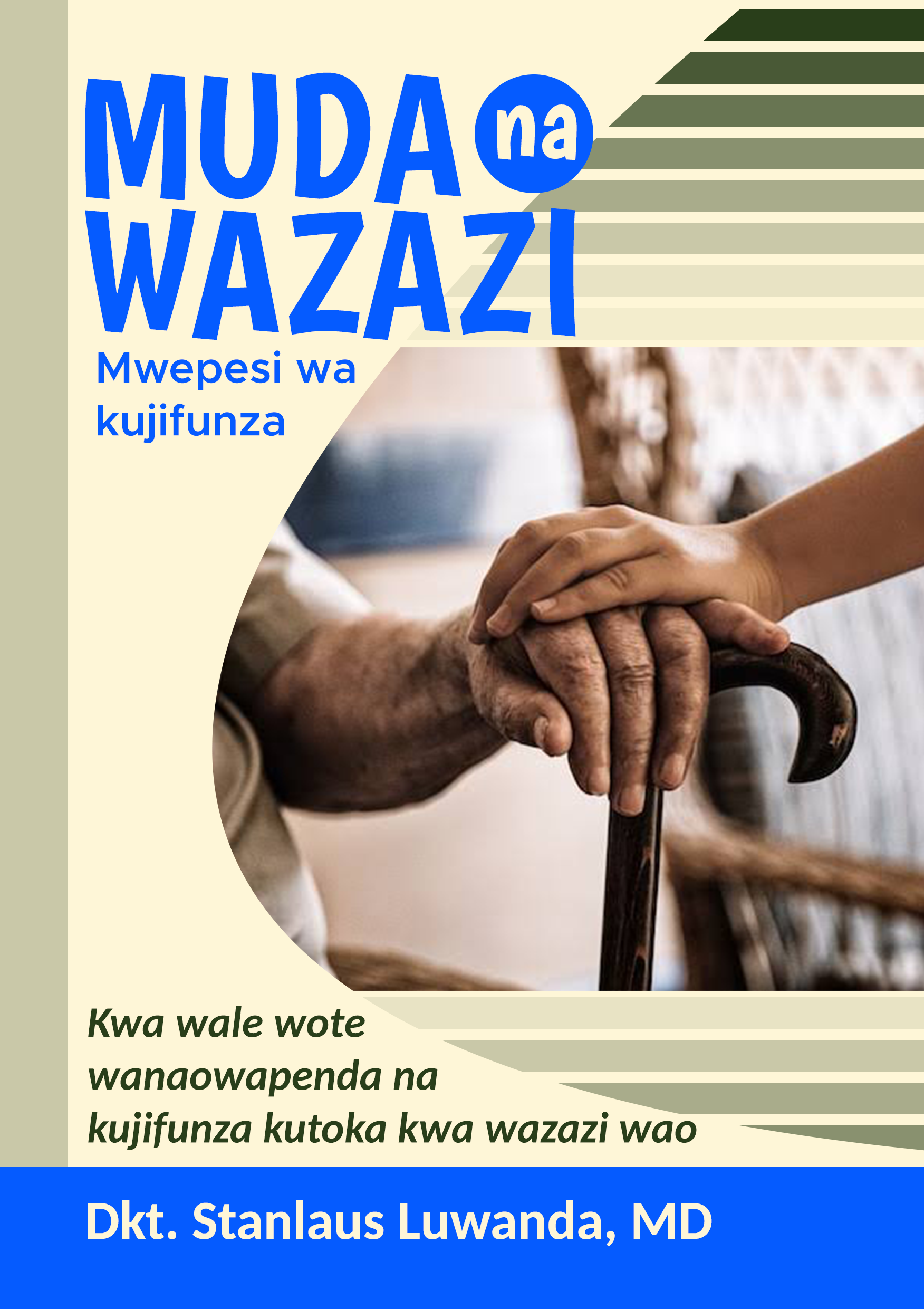 Muda Na Wazazi
Added to shop:
Sep 08, 2022
Tambua thamani kuu iliyo ndani ya wazazi wako
Wazazi ni dhahabu. Wazazi ni thamani kuu kutoka kwa Mungu. Hawa ndio walimu na madaktari wa kwanza wa afya na misingi ya maisha yako. Watu wengi wamekuwa wakianza kuwasahau na kuwapuuzia hasa pale wanapokuwa na kazi, vyeo, biashara kubwa, kiwango kikubwa cha elimu au hata umaarufu. Wameanza kujisahau na kupoteza mafundisho ya msingi yaliyowafikisha pale walipo. Wengine wamewapa majina kama "mizigo, nuksi, au kupitwa na wakati".
Hali hii imekuwa ikileta mitafaruku na kupoteza amani na furaha baina ya watu hawa wawili yaani mzazi na kijana wake.
Je, unataka kufahamu jinsi ya kutambua nafasi ya kila mmoja katika familia?
Je, unamfahamu mama au baba ni nani?
Je, nafasi yako kama kijana unaitambua vizuri?
Muda na Wazazi ni kitabu mahususi kabisa kwaajili yako mzazi au kijana wa kileo unayepambana na majukumu yako kwa njia mbalimbali. Kitabu hiki kipo kukupa mbinu, mafunzo na jinsi ya kutoka hatua moja kwenda nyingine bila kumsahau mzazi wako. Usikose nakala yako.
# Wazazi      
Be the change of yourself......