+255 717 568 861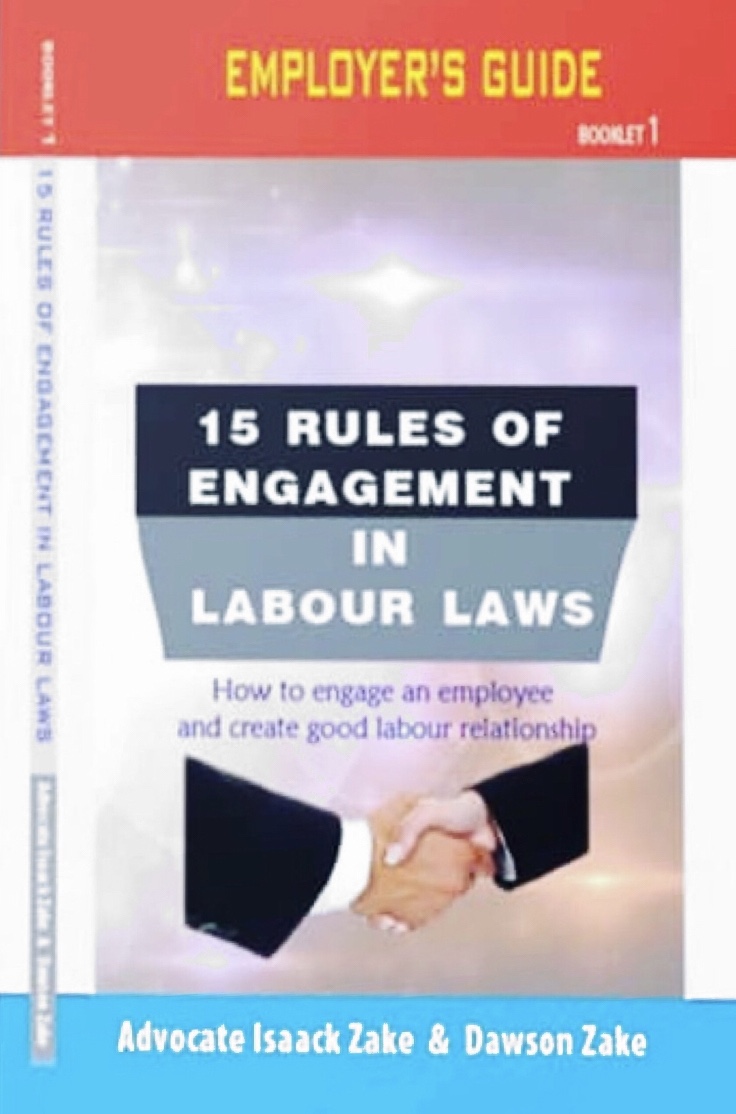 15 Rules Of Engagement In Labour Laws
Added to shop:
Jun 26, 2020
Learn the proven legal steps on how to employ under the Labour Laws
Most of the Employers and Employees are in employment relationships but it is not formal. The employers do not know their rights as well as the employees. 
This guide book is to enlighten the employers on legal steps to employ an employee.
Authored by Adv. Isaack Zake and Dawson Zake