+255 717 568 861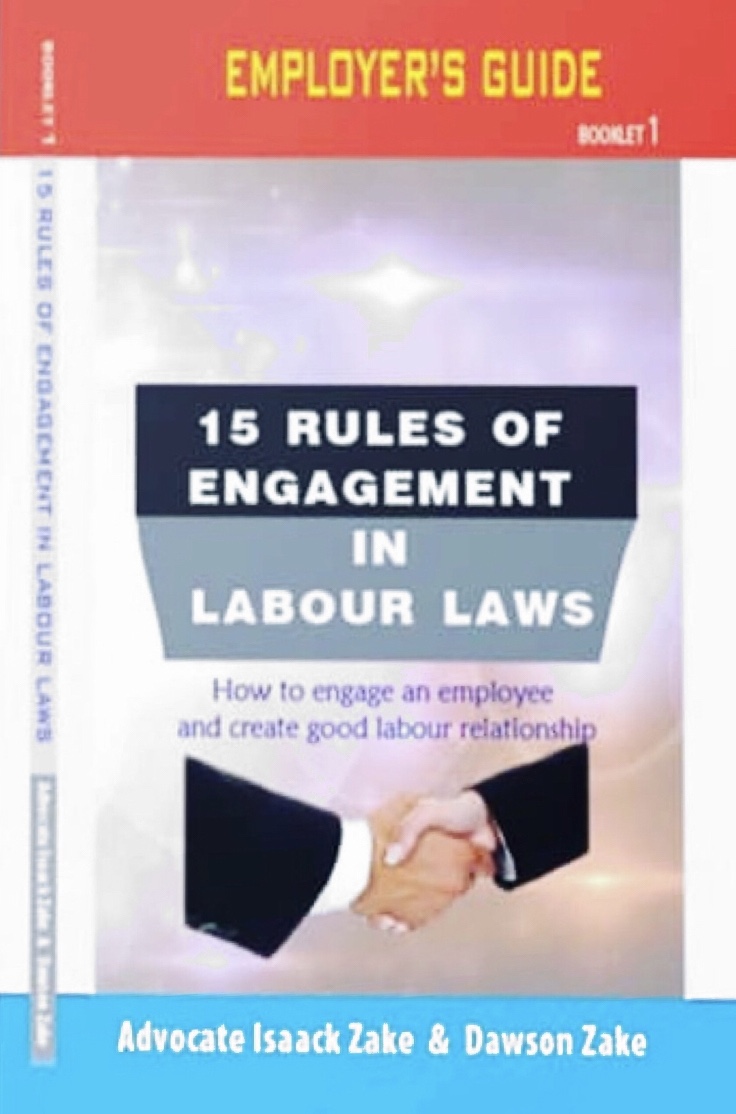 Best Seller
15 Rules Of Engagement In Labour Laws
Added to shop:
Jun 26, 2020
Learn the proven legal steps on how to employ under the Labour Laws
A research was conducted as regard to the number of disputes arising day to day between the employers and the employees, whereas it has been established that 20% of the labour disputes originates from the way how the employment relationship was created.
Most of the employers do not follow proper legal procedures in engaging employees for which as a result generate labour disputes in long run.
This guideline is to equip an employer with practical skills on how to employ an employee in compliance with the Labour Laws applicable in Tanzania. The application of the legal steps outlined will reduce and eliminate the source of future labour disputes emanating from Engagement exercise.
The guideline also is equipped with appendices such as Interview form, Recruitment checklist, sample contract of employment, Probation assessment form etc. All these forms provide a simple guideline to employee and how to put into use.
The guideline is authored  by Adv. Isaack Zake a Labour lawyer since 2011 to date with passion in labour law and human resource. The founder of Uliza Sheria (www.ulizasheria.co.tz) a website which offer legal assistance in labour law and other legal disciplines.
Dawson Zake is a seasoned human resource practitioner with 30 years work experience rising from junior position to the level of the Head of Human Resource Department at the NMB PLC before his retirement in 2007.
For more details please check the preview of the book and get your copy now.
You can also get in touch with the author for more details and advice on labour matters via 0713 888 040 Adv. Isaack Zake