+255 717 568 861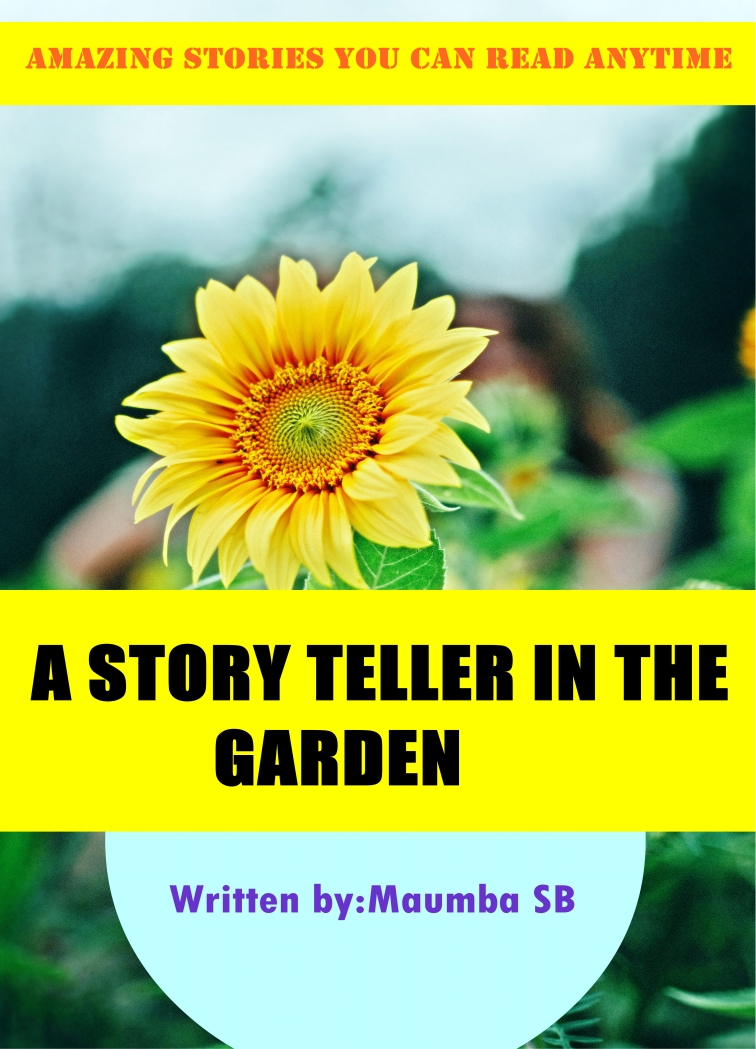 A Storyteller In The Garden
Added to shop:
Jun 07, 2021
Hiki ni kitabu cha hadithi fupi [Short story]. Kimeandikwa kwa lugha ya kingereza. Ni stori inayomuhusu mfalme mwenye kiburi sana. Ni mfalme mwenye majigambo, mwenye kutamba na kudai kuwa hakuna mwerevu kuliko yeye. Jina lake anaitwa Tayra. Kimbembe kinamkuta mara baada ya kukutana na mzee mwerevu na mwenye busara mno. Mzee ambaye anampatia changamoto ya kumpotezea macho mfalme. Macho ya mfalme yanapotea. Mfalme Tayra anahaha na kupata tabu sana akiyatafuta macho yake. Hadithi yetu inaendelea hadi mwisho kabisa. Je, mfalme amepotezaje macho yake?. Na, aliyapata vipi?. Fanya kukipata hiki kitabu uweze kufurahia utamu wa hadithi. Ni yule yule storyteller, Mwandishi, pia Mshairi, Said B. Maumba. Usipange kukikosa hiki.
Story telling is like taking someone to the place where physically they may never be able to reach. It is playing with emotions and minds of the audience such that they create imaginary places, people, creatures, as well as situations. Its a tradition that is worth to be developed.
Story telling is no longer interest of only children. Also adults are interested in the art of story telling. It is a form of entertainment that is less boredom comparing to others.
This book of A STORY TELLER IN THE GARDEN is a series of several stories. Each series come with a full single narrated story. You are going to learn a lot of lessons and be amazed within the paragraphs of each story you read.
I would like to hear most from you. Any comment or tips Or tell me about the feeling and lessons you have got from reading these little books with greater value.
E-MAIL ME THROUGH: saidmaumba01@gmail.com.
SERIE 01:Find My Eyes. King's order
Long time ago there lived a king whose name is Tayra. He was a very aggressive man. He was harsh and rude. He never knew what democracy is?. The king had neither a son nor a daughter. He barely lived and enjoyed life with his wife, Matalina.
The citizens, always blamed the king for his harsh style of leadership. Almost all of the society hated him. Its not because he had an ugly face but because of his leadership!. In which justice had no room to stay. Only few men were on his side most of them being his servants and top government officers.
One crazy thing about the king is that, He liked to see himself as the most clever man in whatever you bring to him. He would listen to your advice and say "I am tired hearing rubbish talks from unintelligent people like you", even if what you have said is really meaningful. His unforgettable quote is "Tayra is the Best.Who thinks has more, Tayra has the most". He defined life as "A pride".
To get the full book please, download it from this website.
THANK YOU!